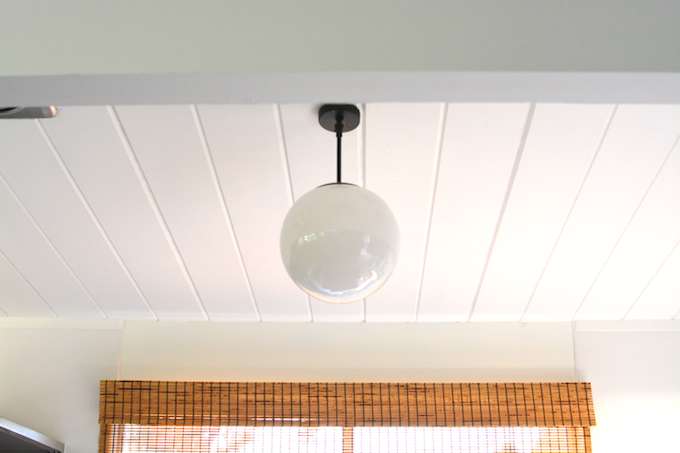 The last few months have been busy here, and mostly with home renovation related planning.  Our landscaping still hasn't started and we really wanted to get it underway and done before the summer.  We're taking our time to make sure it's right.  That's what I keep telling myself, ha!
We recently hosted a couple of visitors, including a last minute visit from my parents and an Eichler geek-out with Andy and Karen of fogmodern, both of which we enjoyed hugely.  Since we've been touring guests around, I thought I'd give you a little tour too:  our kitchen, which I haven't shared here before.  It's a rather original Eichler kitchen, so I hope you'll enjoy!
For reference, here's what it looked like when we first got the house: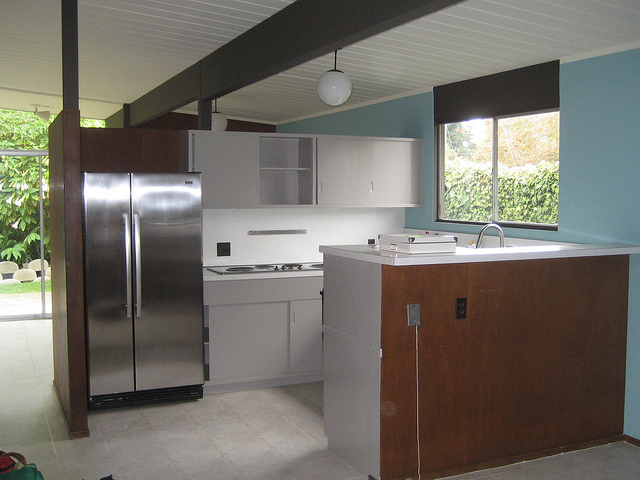 Fast forward to this weekend, with an action shot of David cooking dinner: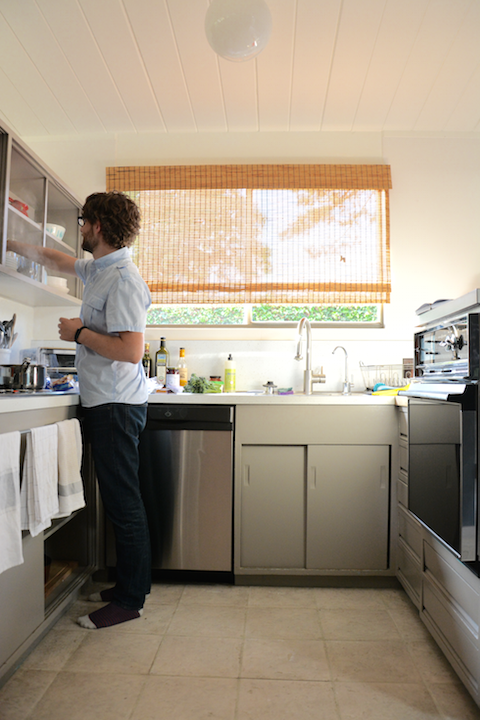 It's quite a small space to work in.  The kitchen is U-shaped and the area between the stove and the oven is about 5 feet by 5 feet.  Not really designed for more than one person to occupy at a time.
When we moved in, we pondered if we should renovate this space.  The original sliding cabinet doors don't actually slide.  They stick in their tracks quite regularly (gee thanks, staging company for the extra-sticky paint).  In fact they stuck so badly for the top cabinets that we had to chisel them out and opt for the open shelving look.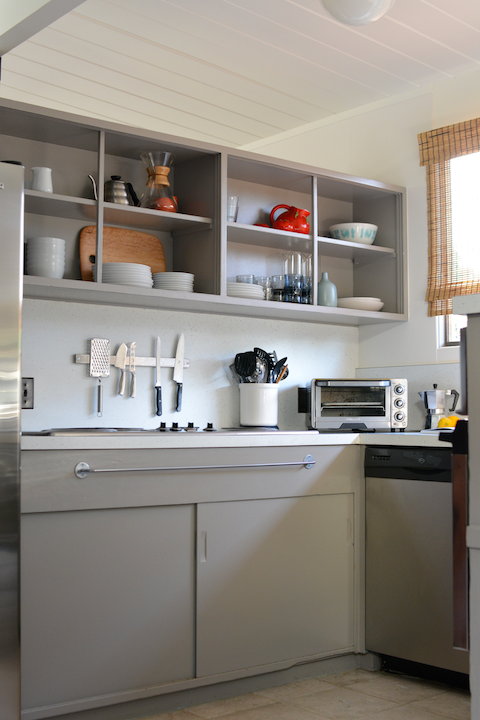 Here's a closeup… look at that lovely, gooey gray.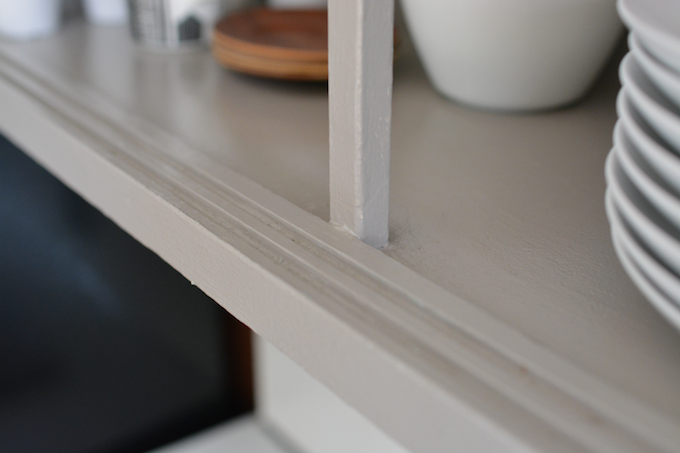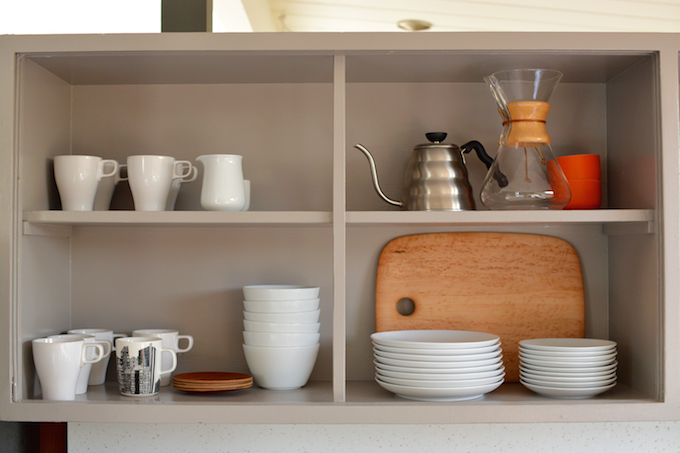 The upside is I get to display pretty things, plus our most frequently used dishes are in easy reach.  For the bottom cabinets, we tried waxing the tracks before settling on the 'bang and slide' technique when accessing our dishes.
Continuing with our tour:  the Formica counters, stove top, and inset butcher block are all original.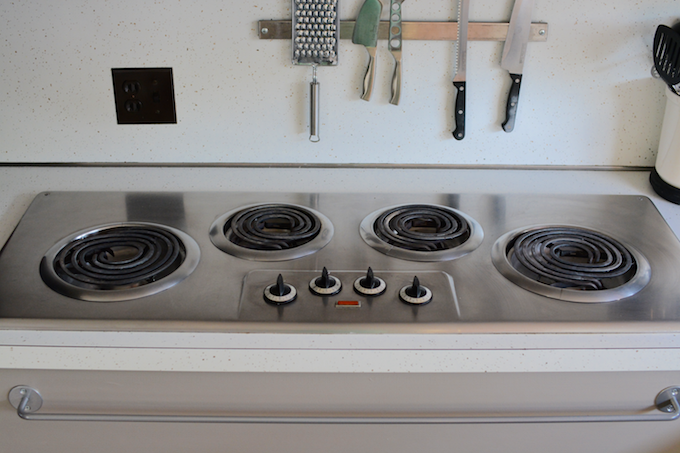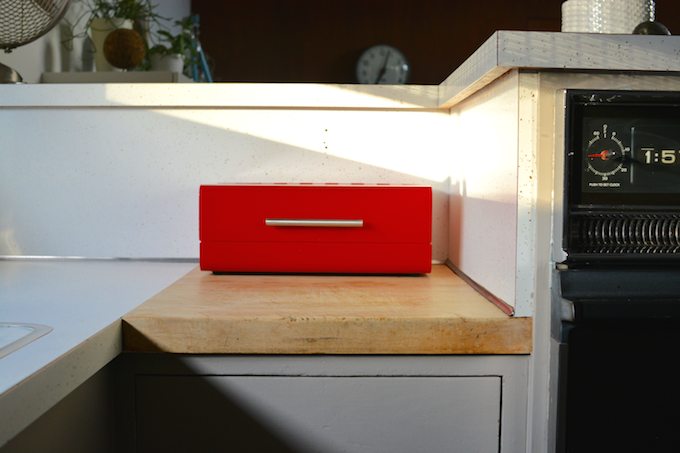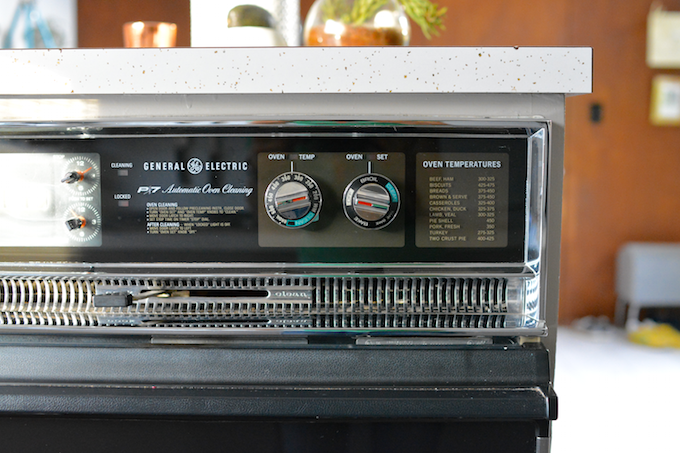 We don't have the original chrome-front Thermador, but the oven is from about the same era.  I think that comes through in the choice of fonts and the time capsule of mid century home cooking which is its temperature guide.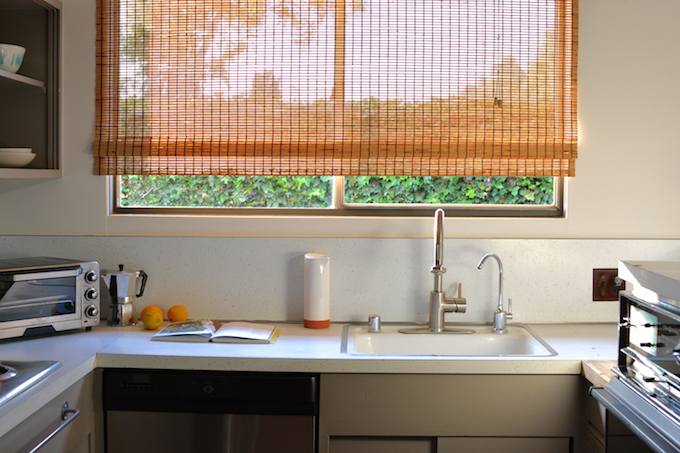 I'll end on this serene image of our sink, sans its usual clutter.  I love that view of our ivy-covered fence and for now, we're quite happy with our little nook of a kitchen.