A short while after starting this blog, I was presented with very tempting opportunity: a friend of a friend needed help designing and furnishing their house. As in, my first interior design gig! For clients who aren't also my employer! Of course I decided to dive in and after a few months of work last year I am happy to finally share a peek at what I've been up to.
My first task in the project (which is still ongoing) was to help my clients with their living room. Both working professionals, they've been living in their house, along with their adorable pug, for about two years and had some great pieces of furniture and art to start with. They like to entertain and hang out in this room, so lots of seating was a must. Their home is a Marina-style house in San Francisco, with tonnes of character and a really interesting layout. I feel honoured to work in this space. It's so full of history and has its own unique style.
A little 'before' action first:

The space needed to be pulled together and livened up. We went with a fresh colour palette that worked well with the existing neutrals in their space and added some pop.
The brown rug was switched out to a more neutral tone, fitting with the new colour scheme. A pair of cute mid-century inspired chairs upholstered in a sunny yellow create a conversation area by the fireplace. I brought in more texture in the form of the flokati rug and a variety of textiles for the throw pillows. A new bookshelf came in to provide more display space. There was lots of styling, planting, fluffing, arranging and re-arranging all around.
Here's what I managed to capture in the short-lived winter sunlight: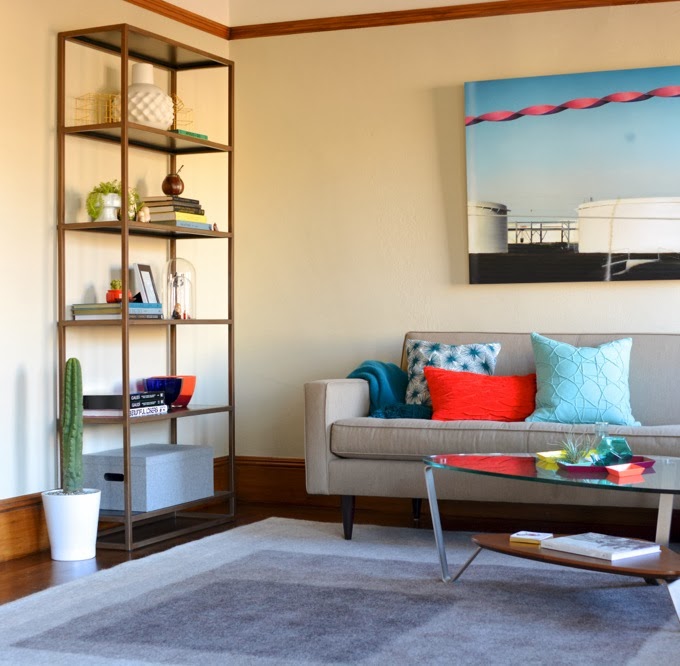 The rug really changed the look of this area. The grey is much quieter and plays well with the cooler tones of the pillows and art. Plus, it's felted wool, so it's both cozy AND indestructible.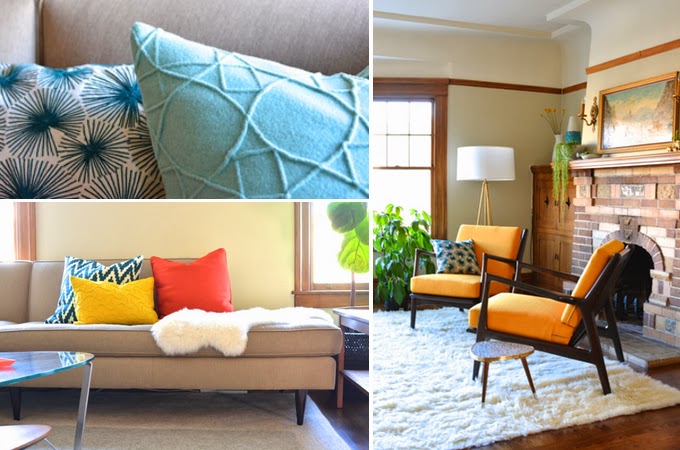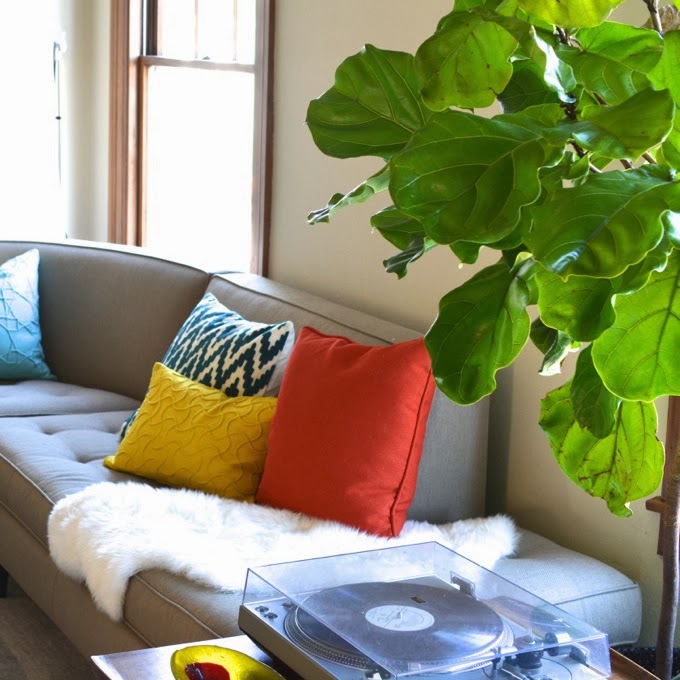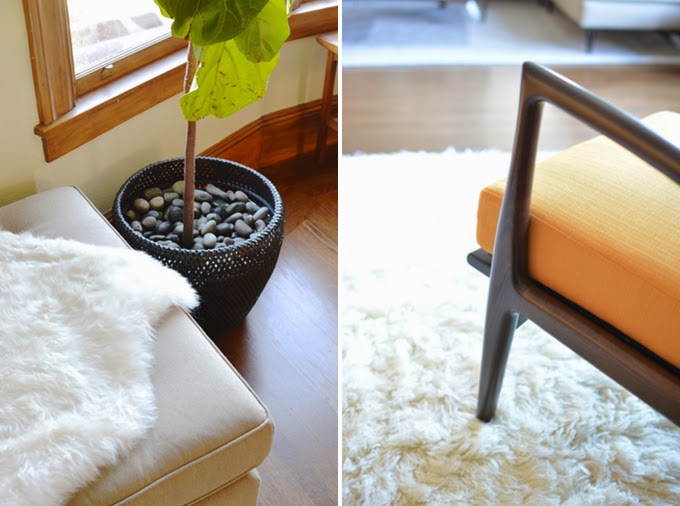 Yep. I can't help but to indulge a bit. I love how adding texture made for these interesting little moments throughout the room.
Sources: Remi bookshelf from Crate and Barrel; Littlebox grey wool rug from Peace Industry; art by Heidimatic; teal throw and cushions from CB2 and West Elm; Thrive Eisenhower chairs in Klein Citrus fabric; adorable teeny mid-century tripod table from Lunartics on Etsy; sheepskin and woven planter from IKEA; Jonathan Adler Ohai floor lamp; coffee table is the clients' own; sectional from Room&Board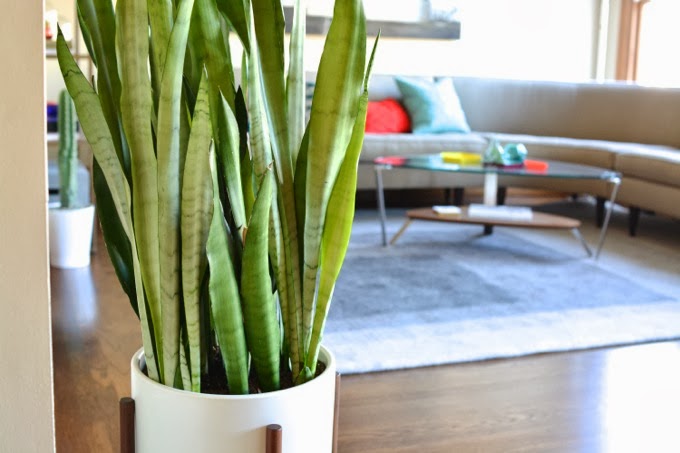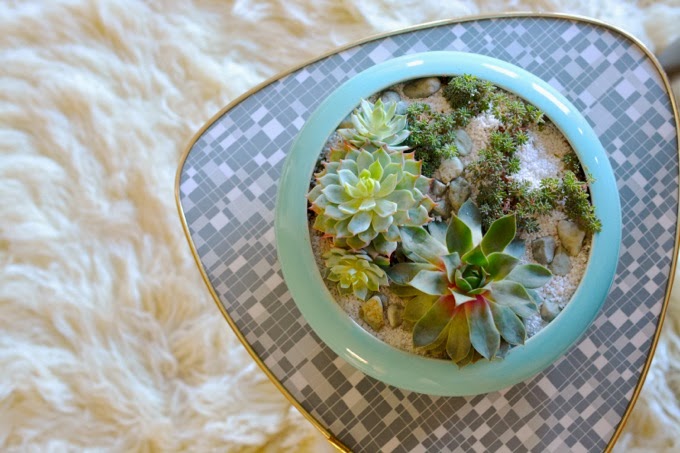 Sources: snake plant and fiddle leaf fig from Green Design (I love this place – South Bay friends, check them out!); mid-century ceramic planter from Modernica; teal California pottery planter (pictured here on top of the tripod table) from a local antique mall


The huge fiddle leaf fig, snake plant, cacti and succulents added some movement and life throughout. Lush and leafy green textures make for a happy room.
Of course, things would not be right without an air plant in here somewhere. I found this huge one at a garden shop in Berkeley, and love this vista from the coffee table to the fireplace:
Sources: aqua vases from IKEA and CB2; Kaleido trays at DWR
I'll have to leave you with that for now. More things are still to be added, including a very exciting order we're waiting on from Knoll. I'll be updating after our next phase. I can't wait to share!