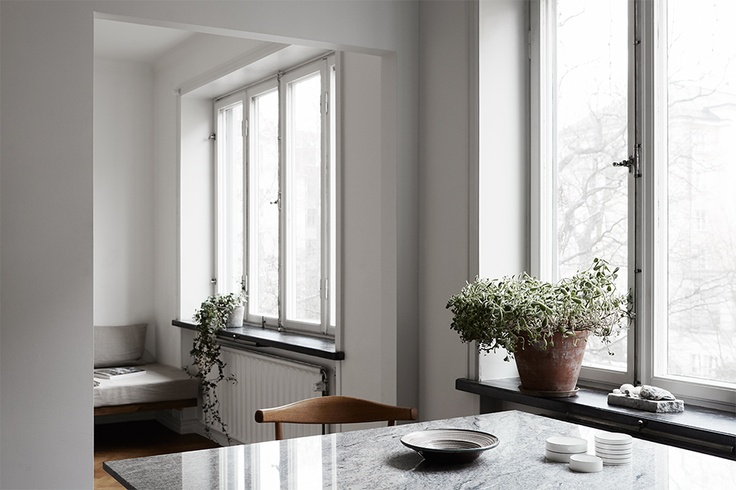 As much as I love colour, as summer comes to a close, I am finding myself drawn to quiet, clean design lately. This may be compounded by the fact that I just burned through a certain BBC television series which ended on a very sad note. Suddenly I'm craving foggy mornings. And tea on foggy mornings. Tea on a foggy morning whilst wearing a slouchy grey wool sweater is kind of a dream of mine right now.
I find gloomy weather to be more relaxing than the every day get-out-of-bed-and-go-go-go! sunshine, which we've been enjoying just about every day since last January. I like my melancholy and quiet, even if it may not seem like it by the large number of exclamation marks I use at times.
I'd love to go in this direction style-wise for our house at some point, but there's something about the fact that we are here in happy and bright California which prevents me. Maybe one day when we relocate to a northern climate. Or perhaps I'm just itching for a trip to someplace with real weather, rather than endless (unmercifully) clear blue skies.
Have a good weekend everyone. It's going to be a hot one here, so I'll be going to these spaces in my mind. Maybe curling up with a book and thinking of rainy winter days.