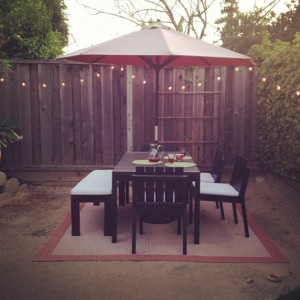 After nearly melting these past few days, I thought I'd share the best beverage I had this weekend: homemade iced tea!
I realize it's a bit tame, as far as drinks go.
You see, we spent most of our weekend toiling outdoors in the SWELTERING heat, covered in dust and sweat, working on our beam repair project (which is looking good!) and alternating between hydrating with water and OJ, ad nauseum. When we finally finished up on Sunday evening, after dinner outside on our patio, I needed something different. And while I tried, I only managed to consume maybe half a beer all weekend. It just didn't seem like the right thing. I needed to recover from being in the sun and feel less sleepy, not more. Full credit goes to David for this beverage idea!
What's special about this iced tea is the tea itself. I'm not much of a fan of iced tea (Dave is), but this tea makes it. Our pantry typically contains at least six different kinds of tea, and when Dave asked me which to brew up, I thought we should try the very best one (heck, we worked hard and deserved something awesome!):
Summer Tea
from
H.R. Higgins (Coffee-man) Ltd
.
The tea has a story, which needs to be told.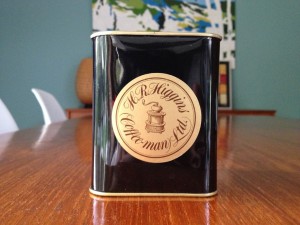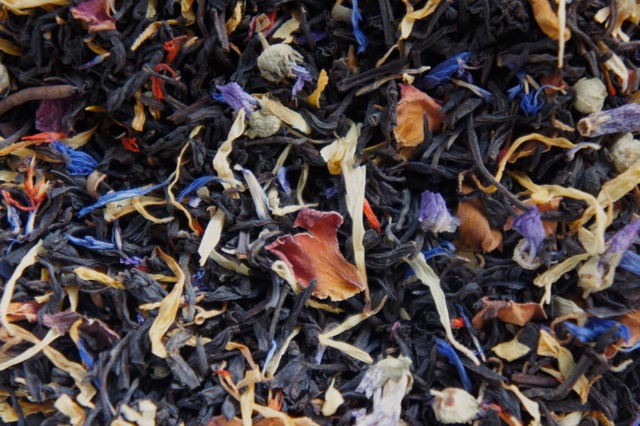 I first bought this tea on a high school trip to England, what seems like about 100 years ago now. One of my in-the-know friends insisted that we visit the H. R. Higgins shop on one of our free days. I don't recall if it was tea or coffee she was after, but after inhaling the aromas of the teas in the shop, I knew that some tea had to come home with me. Summer Tea both looked and smelled amazing, so I bought a little tin of it and packed it securely in my suitcase.
Fast forward a few years to university, when I met my husband David. One of our dating rituals was having tea together in the evenings, up in our dorm rooms, as poor students in a land of non-existent public transportation might do for fun on a weeknight. We probably got this little tin down to the dregs during those years. When we finally got married, we gave our guests tiny round tins of tea as wedding favours. And that is how I came to own a whole kilogram of the stuff, thanks to the olden day wonders of online shopping, shipped direct from the UK!
It's still in its original box in our pantry and, miraculously, still smells and tastes great. It looks a bit similar to potpourri in an almost unsettling way, but fear not. The black tea that is its base is quality stuff. And there are tiny flowers and petals throughout: corn flower, marigold, and a few others. So pretty to look at. The floral flavours in the tea really make it so summery and deserving of its name, and, perfect for iced tea!
And so, for the curious, the exact making of that iced tea goes something like this:
Place three heaping teaspoons of loose tea into an infuser, and place it in your tea pot. I like to use a ball-shaped infuser.
Boil freshly-drawn water, then pour over the tea.
Let the tea brew with the top off, so it cools.
Add five teaspoons of sugar to your pitcher. Pour tea into pitcher and top with lots of ice.
Sit on your porch or patio, preferably under some string lights, serve in cute mid-century glasses, and enjoy!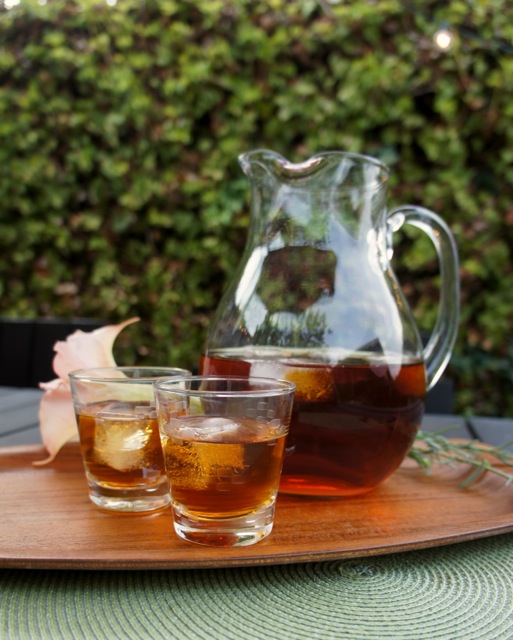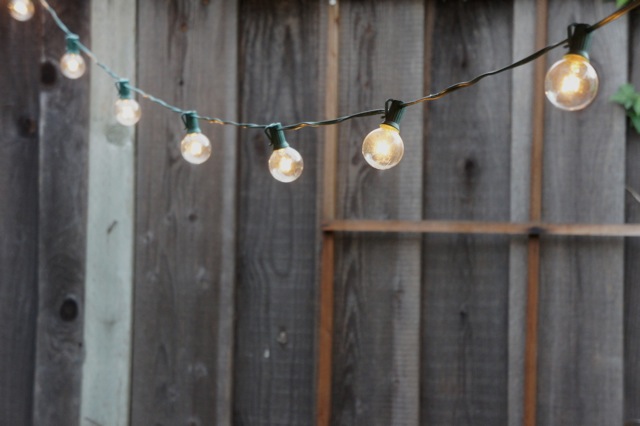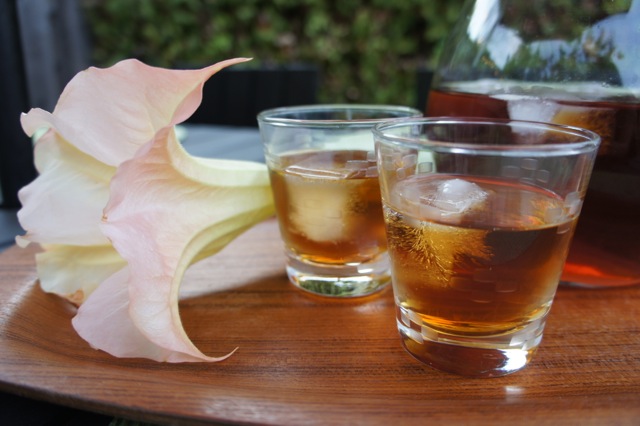 So simple, and sooooo good. Fresh flowers from the garden are optional, but highly recommended.
Cheers!