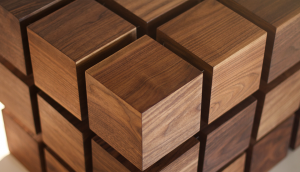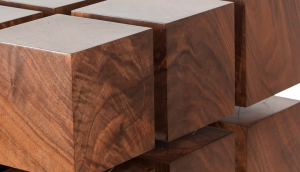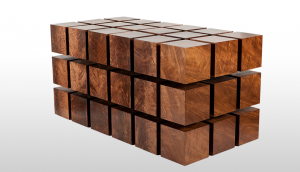 Oh my heavens. This is quite possibly the most beautifully geeky piece of furniture I have ever seen.
The RPR Float Table is by Rock Paper Robot, a company founded by Jessica Banks, a roboticist and product designer with a MSc in Computer Science (MIT AI Lab!), and Mihae Mukaida, a Parsons design school alumna. My kind of people.
The table is composed of wooden cubes held together by thin wires, with an arrangement of magnets embedded in them, causing the cubes to repel each other. The execution of this as a piece of furniture is gorgeous. Seeing the table react to being pushed and touched is almost … unnerving.
Please enjoy:

RPR Float Table from RockPaperRobot on Vimeo.
It's beautiful (look at that wood grain!) and so bizarre (it looks like it's being tickled in the video). And you know how much I like to anthropomorphize furniture. Yes.
Happy Monday!
Photos all from RockPaperRobot and Journal Du Design.