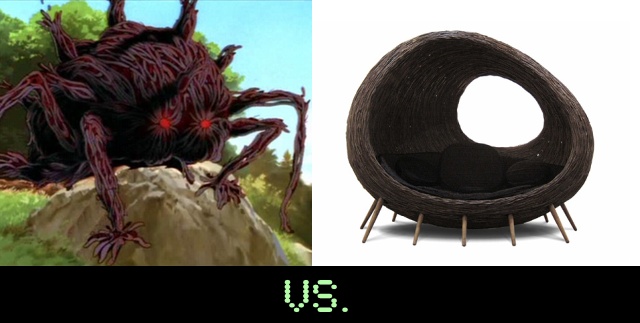 WHICH ONE WILL WIN?!
If you're fascinated by the crazy settee (as I am), head over to InMod where they have a bunch of these pieces.  I believe they are all named after Japanese foods or food-related terms.  Soba, sushi, tobiko, bento, miso…  This one is the Teppan sofa.  It looks like it could totally come to life and take on that monster, right?
And if you're fascinated by the monster, you should check out Hayao Miyazaki's brilliant films.  Spirited Away is my favourite.
I thought I'd share this peek into the weird part of my brain with you just for today, since it's almost Wednesday, and this week going to be a full one.  I'm making progress on the dining room, if you're following me on Instagram.  I'll be posting an update later this week!
(Not a sponsored post.)
Image source:  Demon boar from Miyazaki's Princess Mononoke