Hi there, friends. I realize it's been a bit quiet around here since my living wall update and there's a good reason for that, trust me. I can't really disclose too much except to say this side-project has me doing a LOT of research. The best kind: furniture research. Squeee!
And it has somehow lead me to a piece that I bet a few of you know well and which I recall from my great-aunt's house: the telephone chair.
Edit: For those of you who are much too young to remember (you know who you are), a telephone chair is a little bench/chair with an elevated part upon which you set your rotary dial phone and in which you probably kept your address book.
In particular, I'm looking at telephone chairs with some midcentury sass and finding some amazingness: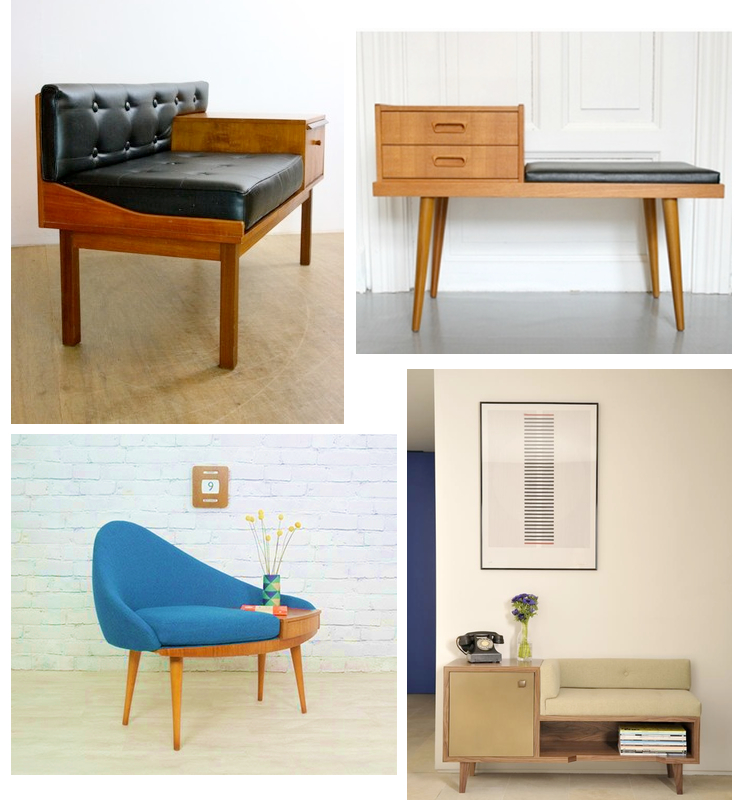 Ugh. Crazy, right? Right.
I know what I'm going to keep my eyes peeled for at the next antiques mall or flea. Thrifting this weekend, anyone?