This past week was one of those impossibly long ones. By the time Wednesday rolled around I couldn't believe there was more of the week still ahead. I slogged through. I drove my car all the way to Palo Alto for service. In some amazingly bad Bay Area traffic (which means, yay, improving economy!). On Thursday I was ready to throw in the towel on this week, but after picking up the car, I decided to take advantage of this trek and took a detour on my way home.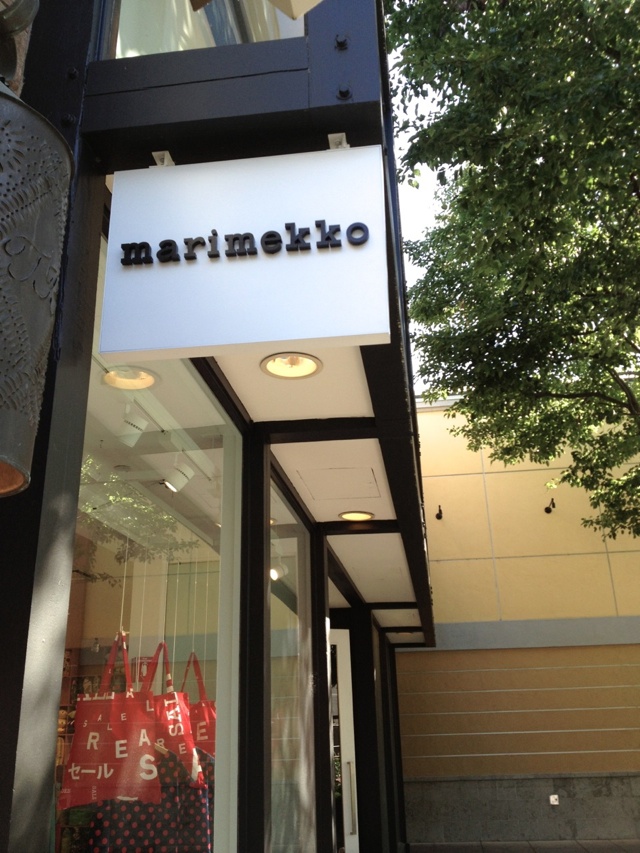 I ended up at the Marimekko store in Stanford Shopping Center. After slowing down to browse, I began to realize just how much I needed this. I tend to shop online and overwhelm myself with research. It was nice to slowly browse, feel the fabrics, and chat with the nice lady who waited on me, pulling fabrics down and unraveling them to show off their drool-inducing patterns and colours.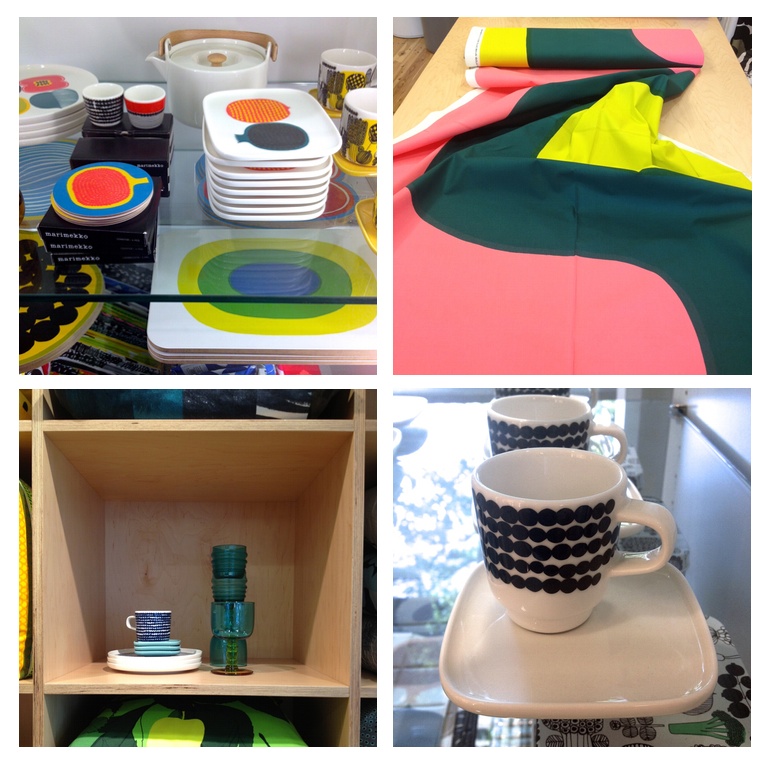 I haven't always been a fan, as I used to associate Marimekko with the 'Unikko' red and white flower pattern which was quite popular some ten years ago and not quite my cup of tea. But lately, as I've become more interested in patterns and fabrics, I have come to love their monochromatic and graphic styles.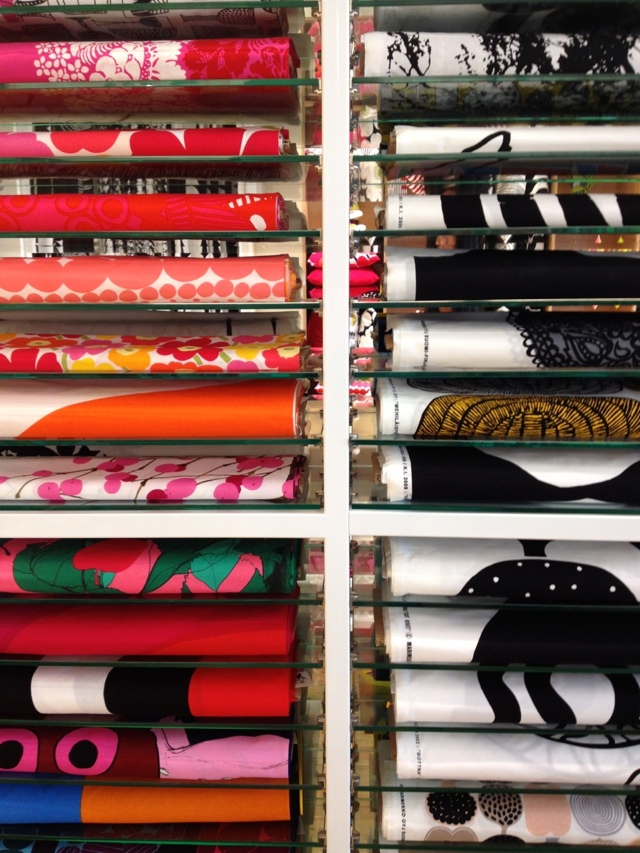 There's Unikko in the upper left!
Marimekko's spring fabrics have been out for a while now, and they are super fun. I spotted this and feel in love: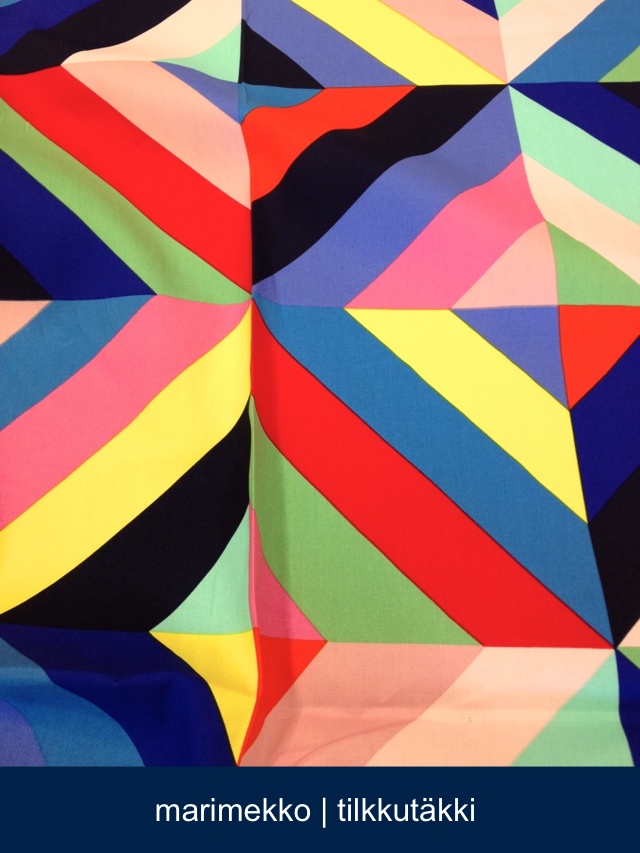 If you're in the neighbourhood, the store is worth a look. I'm glad I took the time to stop in.
Happy weekend!
(And no, this is not a sponsored post. Just sharing my shopping finds with you

.

)
photos: Karolina Buchner