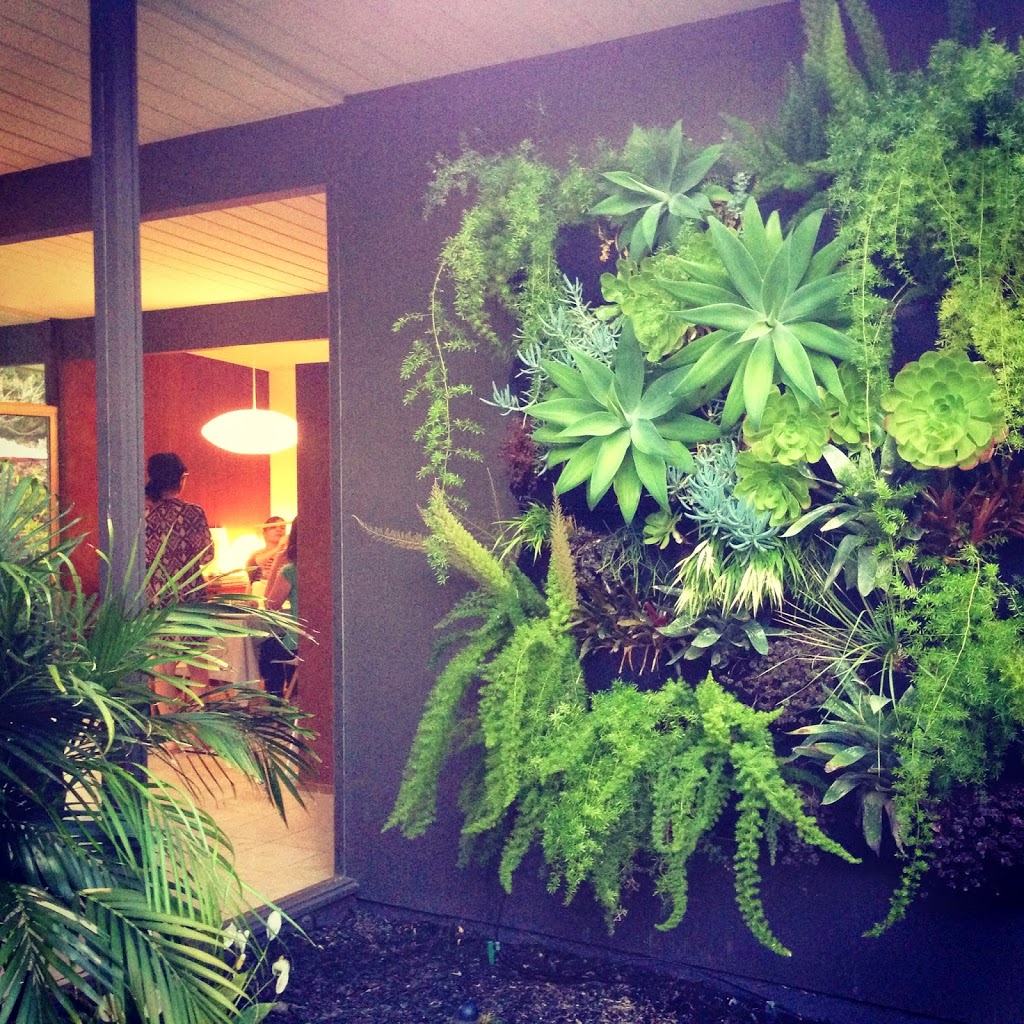 Hi friends, just a quickie here.  I recently hosted a night of crafting for a couple of close friends, during which this picture was oh so surreptitiously snapped.
That's our living wall, which we love very much.  Looking at this picture, I realized just how much it has filled in and spread out in the last year.
Here's the wall when we first installed it last August:
Nuts, right?  Those plants were teeny tiny!  I love the crazy, drape-y growth we have going now.
So yes, it's still attached to our house, it's still alive, and we're all still very happy together.  If you're interested in details of our installation, check out my post all about it.
That's all for now.  I'm having a busy summer, in all kinds of good ways.  You?
Top photo courtesy of Miss Jennie Oh