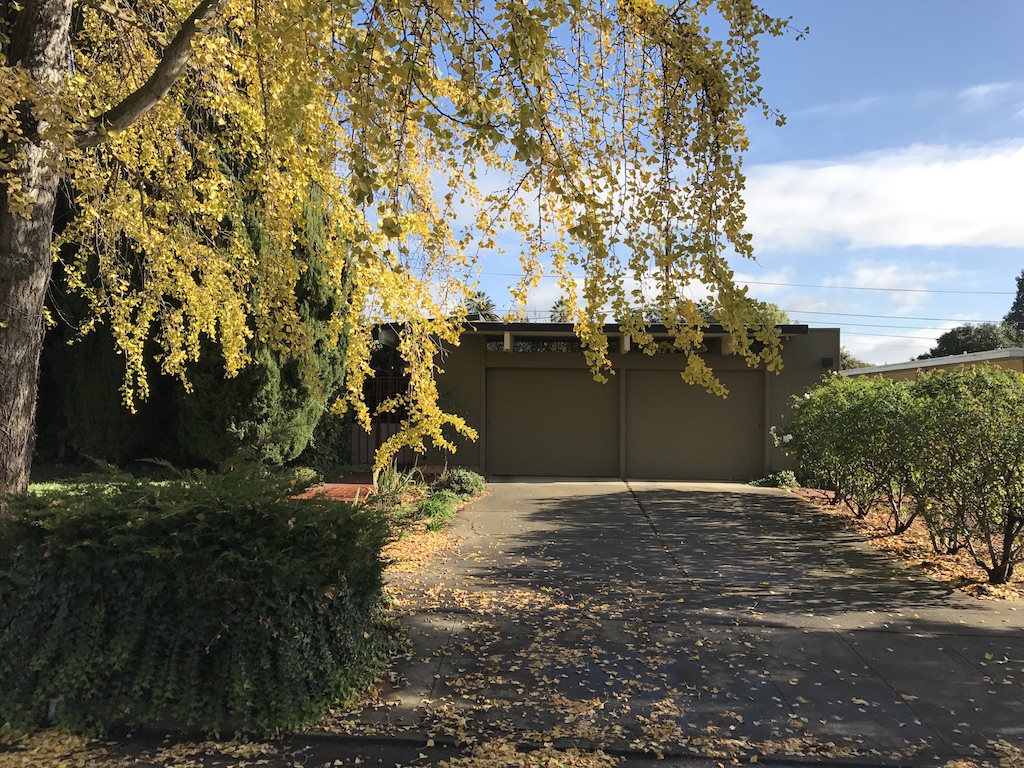 Given the sopping wet and gloomy January we're having here in San Jose, I thought I'd share these pictures today.  Just a block away from our tract of Fairglen is another small tract of older Eichlers.  Ginkgo trees line the streets of Ginkgo Glen.  They turn golden in late November and December, which makes for a nice visit.
This tract has a variety of earlier Eichler models completed in 1957.  I've posted about it before.  I found myself here again on a sunny day before the holidays, and snapped more pictures with the trees almost at their peak.  I love how the leaves pile up, like a dusting of yellow snow.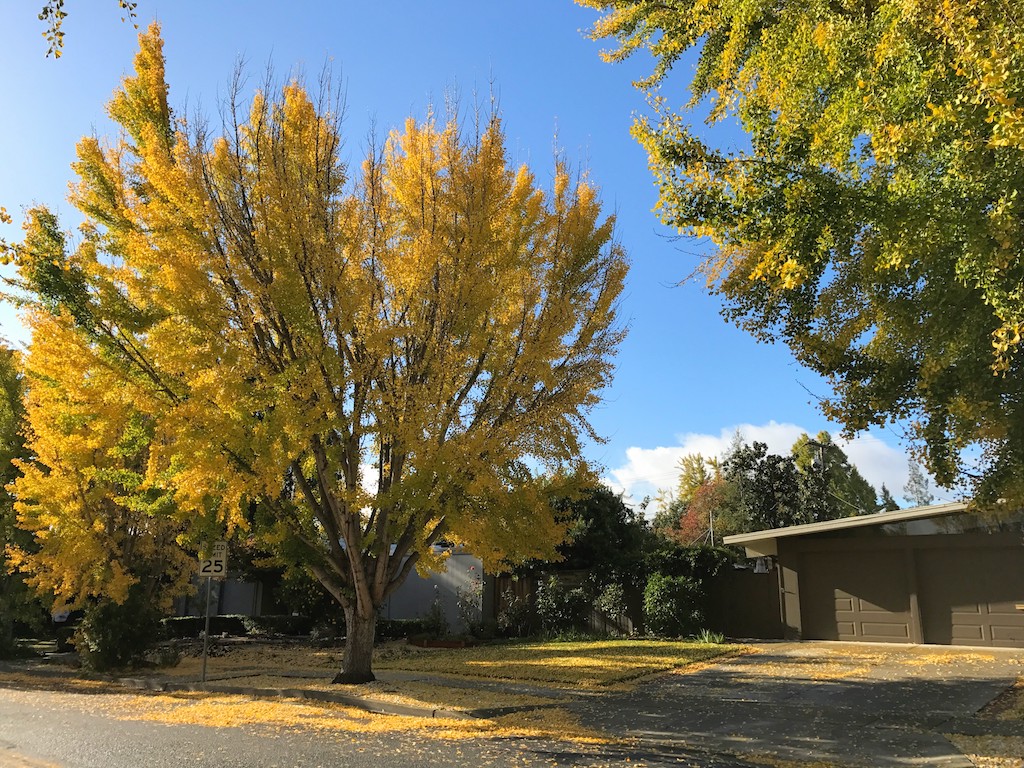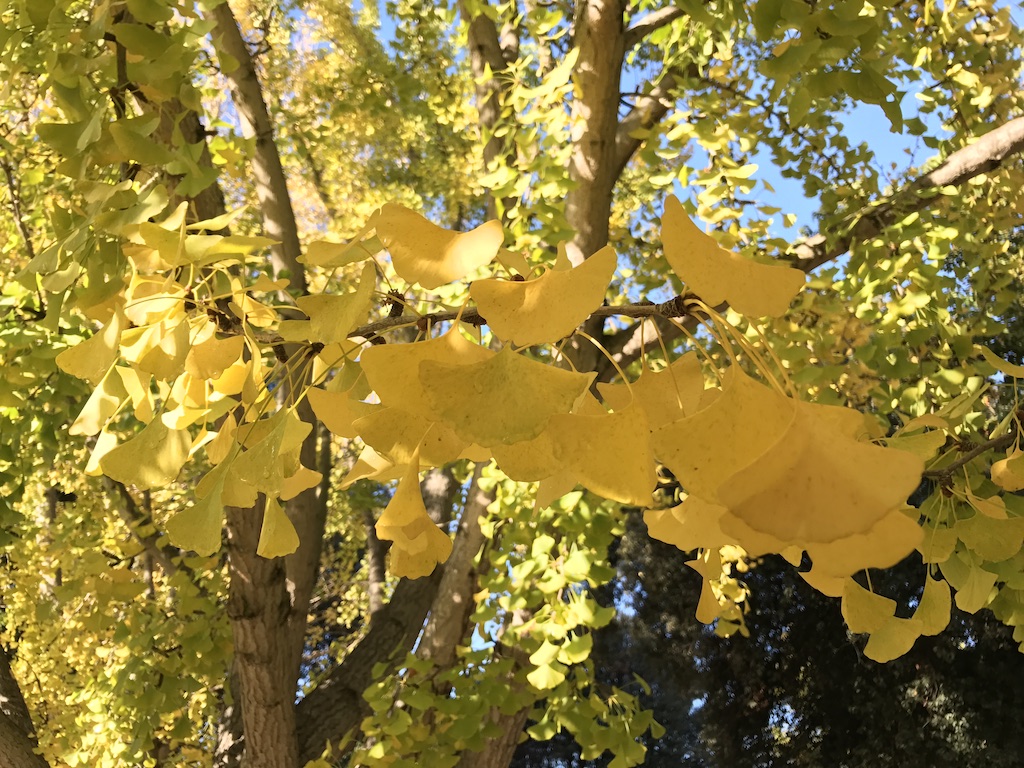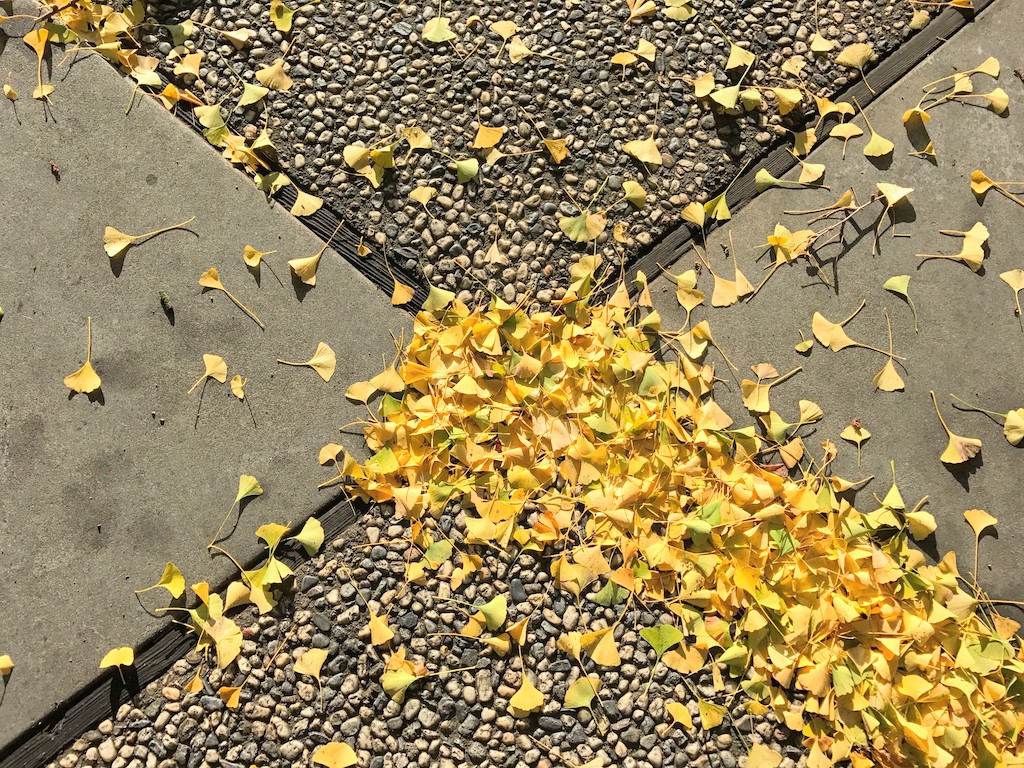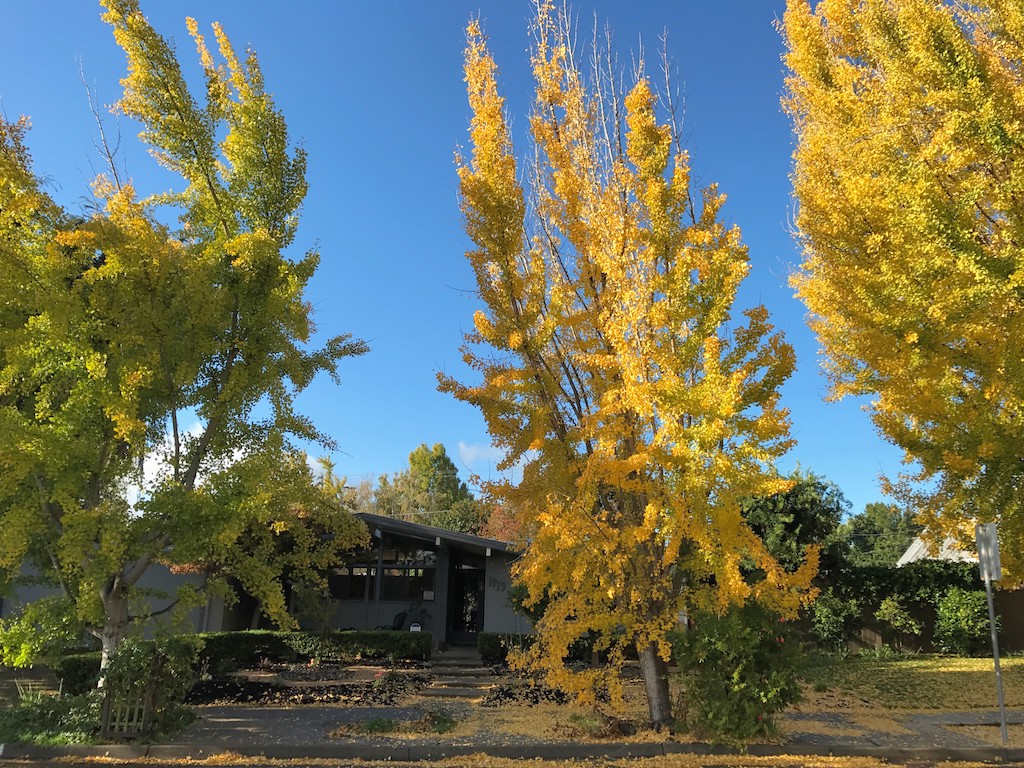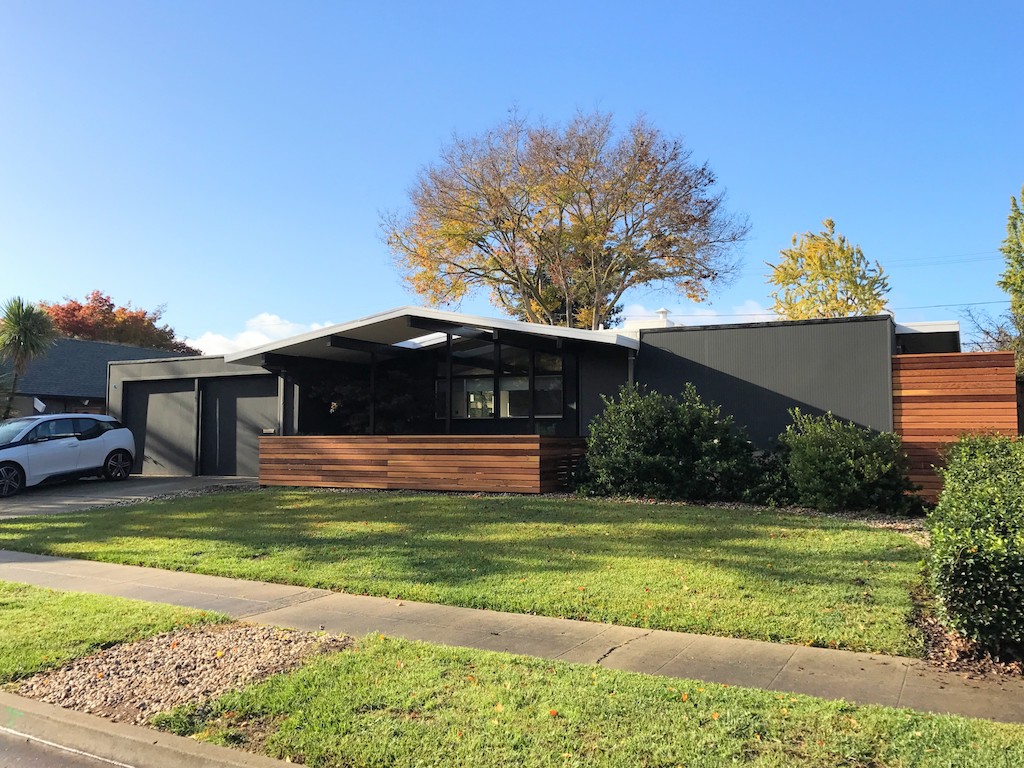 This Eichler was on the market back in 2015.  We were lucky enough to take a look around during the open house.  It's full of original features, cared for by its original owner and family up until the sale.  It seems to be getting the care it deserves.  The crisp new paint job and fence are a good sign.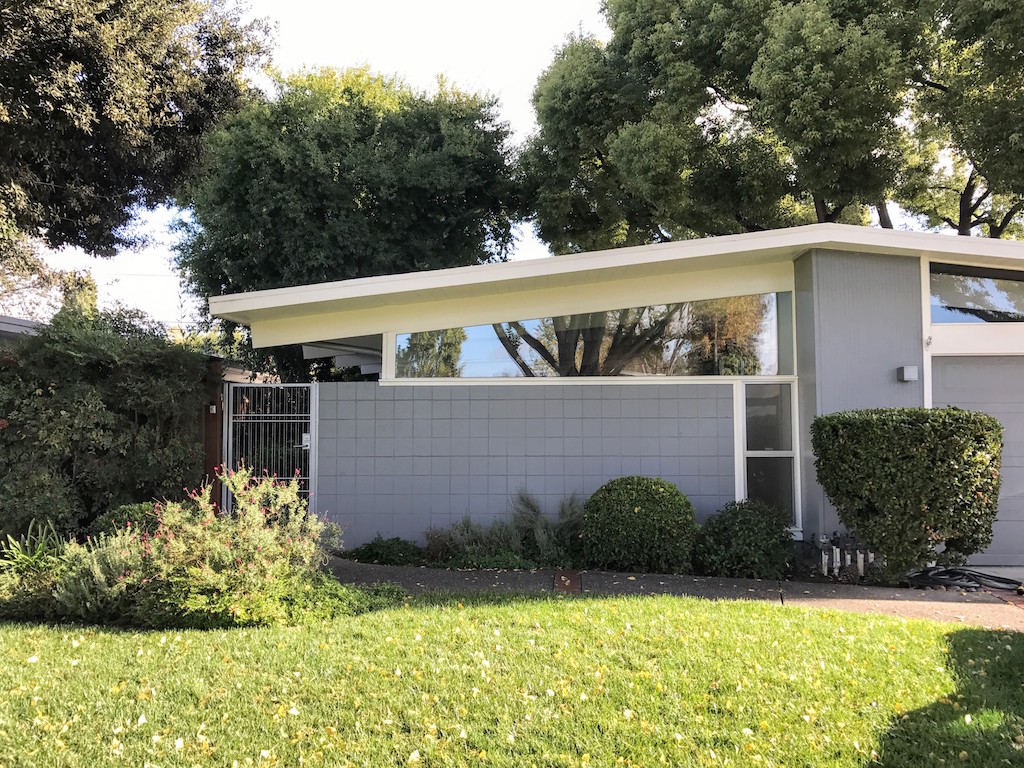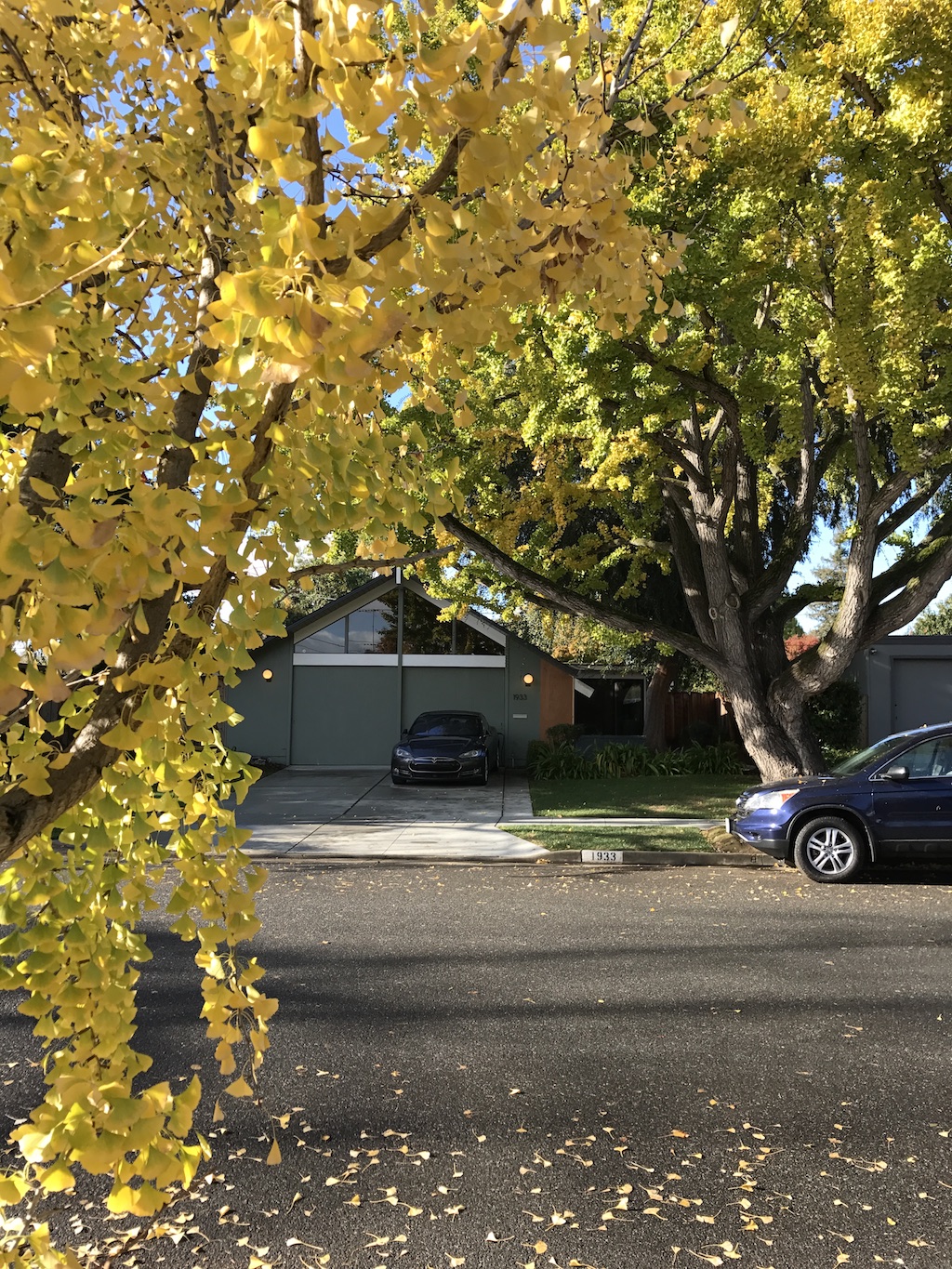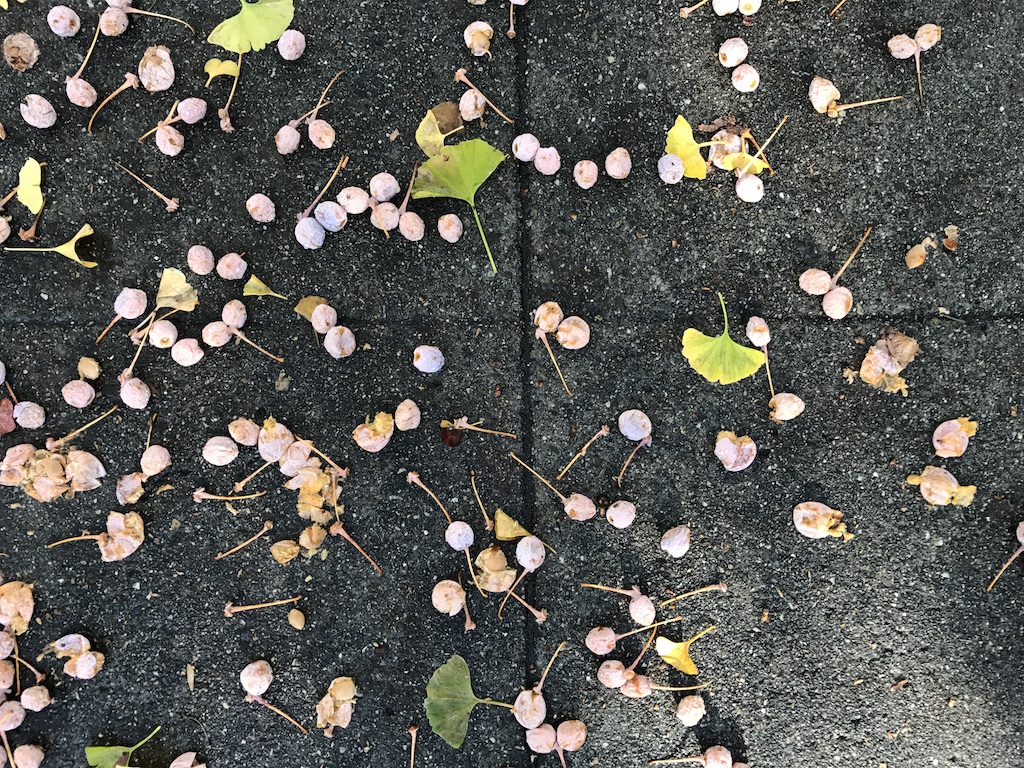 On a final note, I admire the Ginkgo Glen-ers for maintaining the look of the tract with these trees.  The berries have a very, shall we say, distinctive smell– which is all fine for a visitor like me, but I imagine they can be a pain to deal with every day.  Even so, I spotted some new ginkgo trees planted to replace old ones.
I'll be back with more about our house.  We must talk about the big floor renovation of 2017!  Soon.