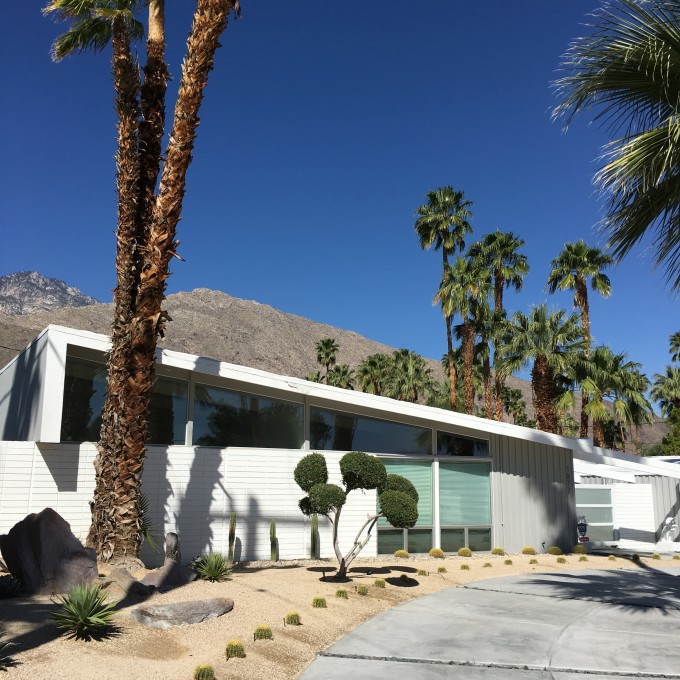 Hello there!  It's been an age since I updated here, but we're back.  And back from a short vacation in Palm Springs, which always manages to be a source of inspiration for me, no matter how many times I've been.  This was our fourth visit, and the place is enjoyable as ever.
The architecture and the outer-worldly landscape are what I'm drawn to again and again.  Before this trip, I read up a bit on one of the area's foremost architects:  William Krisel.  Thanks to this book.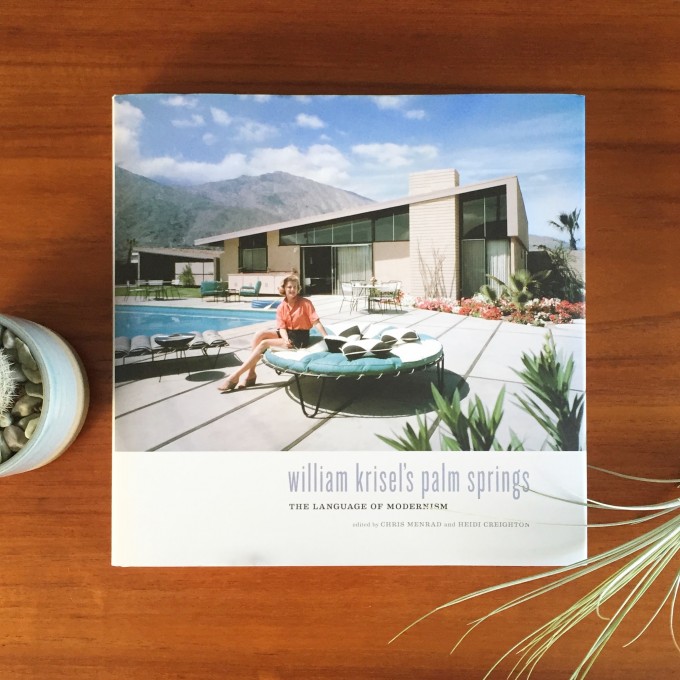 I'll confess I have yet to read all of it, but one feature I adore are the architectural sketches included throughout.   Krisel's drawings are very enjoyable:  almost Picasso-esque people, worm's eye view perspectives, and homes always depicted with twin palms as part of the landscape.
We made sure to include some house-seeing as part of our trip.  We hit a couple of neighbourhoods, two of which featured Krisel-designed homes:  the Twin Palms Estates (natch, the subject of this post) and the Racquet Club Alexander homes, where we stayed a few years ago.
One of the great pleasures of Palm Springs is exploring these tracts.  I got a kick out of counting the palm trees in each front yard, to see who was living up to the namesake of this neighbourhood.
This home with orange siding is the Model A2 built in 1957, and now a designated historic site, complete with its own plaque.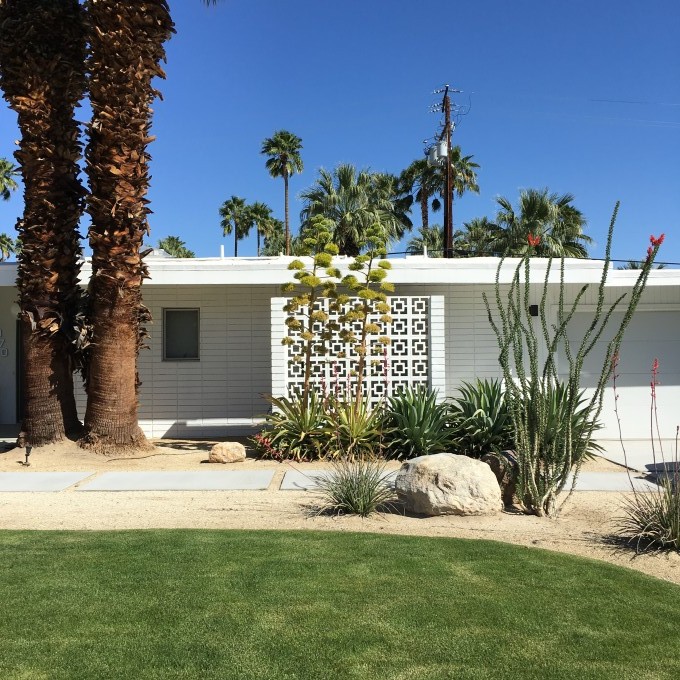 Breeze blocks are ubiquitous around here.  Love the blooming agaves silhouetted against these.
I've tried tracking down details about those last two homes, and I'm not sure they're by Krisel.  They don't have the classic rooflines that make Krisel homes so recognizable:  the V, the asymmetrical gable, and the sun-flap.  Give a shout if you know anything about them– I'm very curious.
Of course my pictures don't quite do them justice, and I totally recommend a weekend (or a week!) to visit and explore yourself.