Hi friends! I'm not quite done sharing all of my travel finds, but there's been an interesting Eichler-related development in our neighbourhood which I've been waiting to tell you about. It just reached a big milestone. Hope you enjoy!
Those of you who follow me on Instagram will remember some excitement a couple of months back: one of the homes near ours was apparently sold and getting fixed up in a HUGE way. This was the house we dubbed the Jungle House. Why, you ask?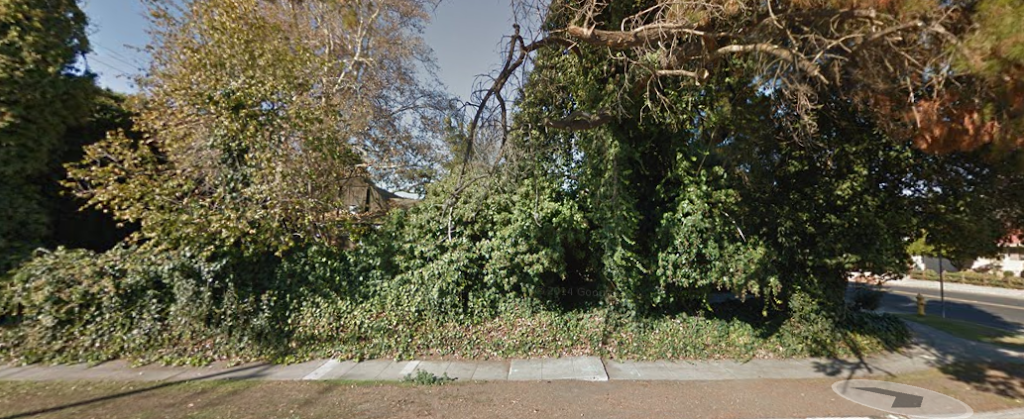 (The house as seen from Google Streetview)
The original owner was no longer able to keep up the property and moved to a retirement home. Clearly the vegetation was untended for some time. A peaked roof (more visible below) was installed over the original flat top, apparently the best solution back in the 1980s when the original roof started to leak, and likely saved the structure from a lot of damage. There was a lot of work to be done here when the house was bought by an LLC as a flip.
Watching the transformation has been really neat. We're happy to see this house brought back to its former glory and not replaced by a McMansion, which is definitely a trend here in San Jose.
A few pictures I snapped during the process and now:
Sadly, I just missed the open house by a week and couldn't do my usual neighbourly snooping, due to my trip to Europe (boo hoo, I know). Luckily the realtor Joey Portale has plenty of glamour shots so we can all get a peek inside.
It's interesting to see the finishes they chose in here, like the stained concrete floors. I'm partial to raw polished concrete myself, so I wish I had the chance to see this in person.
The full set of glamour shots is here and construction was done by Ranch Homes Construction.
With the flip complete, the property was sold again while we were away. All we need now is for our new neighbours to arrive and this place will truly come back to life. Neighbours who won't need to resort to the use of machetes in order to reach the house. Jungle, no more!
This is not a sponsored post.
All photos by Karolina Buchner
Except Google Streetview images and listing photos via Joey Portale Real Estate