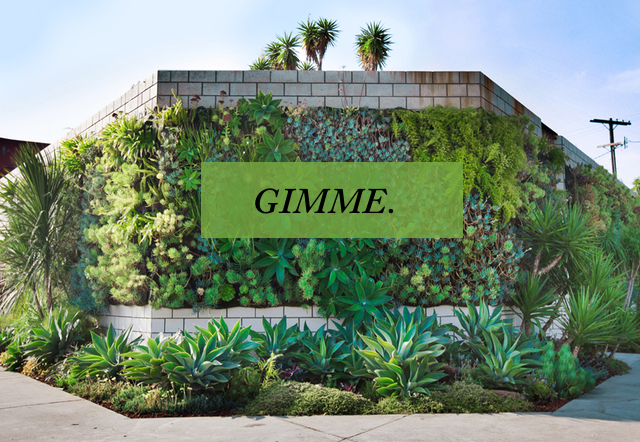 For those who are so closely following my living wall project, get excited! It's time …. ALMOST.
This past weekend we built the plywood framed backing for the living wall and we're in the home stretch of this project! I just have to mount the backing in our atrium, attach the Woolly Pocket Wally Three pockets I got last week, and we'll be ready to plant. It's time for me to make a plan for this major plant purchase (hooray!), but first, I need to decide on the look for my living wall.
I've been researching what kinds of plants will do best where the wall is installed. The wall gets about 4-6 hours of direct sunlight in the mornings and it does get quite warm due to heat being radiated by the concrete floor of our atrium. We're running drip irrigation to all of the pockets, so watering should be easy to adjust.
So: options! There are many, but here are three that appeal to my taste . . .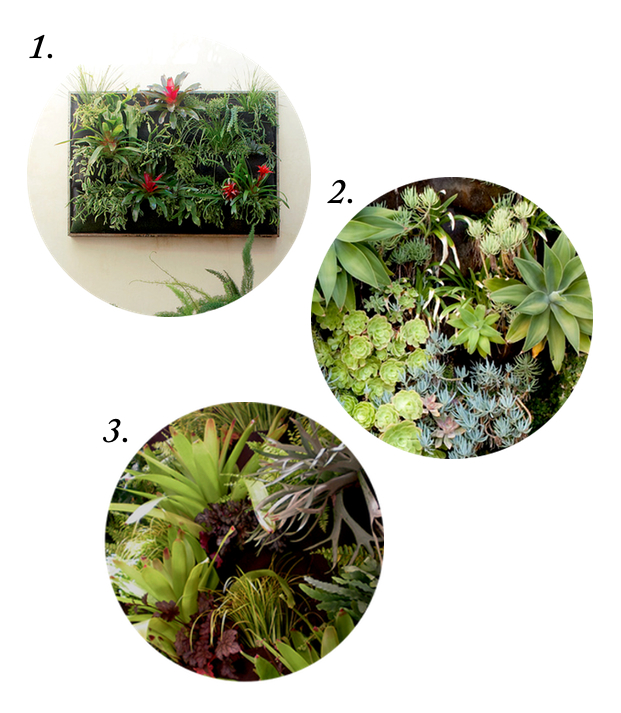 1. A bit of Hawaii: bromeliads and ferns
Your own little tropical jungle, on a wall. The punch of colour from the bromeliad blooms is a nice way to add some interest and break up the greenery. I'm quite drawn to this, but not sure if these shade-loving plants be happy given how much light this spot gets. Then again, our long-gone bougainvillea was in this spot and never bloomed, leading me to think it's not too much sun after all.
2. A bit of Palm Springs: succulents and agaves
I love succulents, don't you? Trailing succulents might be perfect for the wall. Agaves, on the other hand, might be a bit on the heavy side for a wall installation. (Have you ever tried moving an agave? They are dense, water-hogging prickly monsters, trust me.) Still, here they are, tempting me to try them out as part of my wall. The installation pictured here, and at the top of this post, is from Smog Shoppe, a really cool event space in LA, with a HUGE number of plants (just shy of 2000 plants, I kid you not!) in Woolly Pockets. Bonus: you can check out the full list of the plants used in the case study for this project.
3. A bit of everything: staghorns, grasses, and heuchera
This is reminiscent of the walls I saw in person at Flora Grubb. There are even some lime-green bromeliads in here! This wall, designed by Daniel Nolan of Flora Grubb, is what started it all for me. It's a great mix of textures and colours. I especially like the silvery look of the staghorns as compared to the other foliage. And I might add some foxtail ferns in for even more crazy texture.
What do you all think? Any green thumbs out there with recommendations on what to plant?
All images via Woolly Pocket and Flora Grubb Gardens.